[ad_1]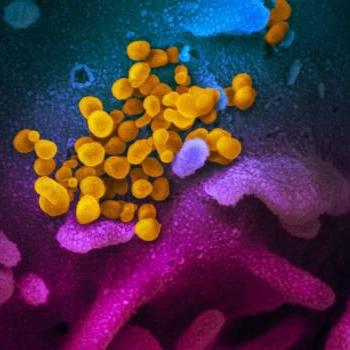 #inform-video-player-1 .inform-embed margin-top: 10px; margin-bottom: 20px;
#inform-video-player-2 .inform-embed margin-top: 10px; margin-bottom: 20px;
UPDATED 5:52 p.m.: Another person has died in Fairbanks due to complications from COVID-19, according to Fairbanks Memorial Hospital. This is the second death announced in Fairbanks in two days that has been linked to the disease and marks the fifth coronavirus-related death in Fairbanks since the pandemic began.
A Sunday afternoon news release identified the latest fatality as that of a 67-year-old male whose place of residence was not disclosed. It remains unclear at this time whether the man suffered underlying health complications.
This announcement from hospital officials comes just one day after a Saturday report from the State Department of Health and Social Services of a COVID-linked death of a Fairbanks man in his 70s who had underlying health concerns.
The death announced by hospital officials Sunday will be included in data announced by the state Monday.
Also Sunday, the state sailed past its previous daily case record to report 231 new cases among 186 state residents, mostly from Anchorage, and 45 nonresidents, a majority of whom are seafood industry workers in the Kenai Peninsula Borough.
Eleven Fairbanks North Star Borough residents — nine from Fairbanks and two from North Pole — are among the cases announced Sunday, while 154 of the resident cases are recorded as Anchorage residents.
The remaining 21 resident cases include three residents from Eagle River, two residents each from Juneau, Palmer, Wrangell and the combined Yakutat and Hoonah-Angoon Census area and one resident each from Chugiak, Homer, Houston, Ketchikan, Price of Wales-Hyder Census Area, Sitka, Wasilla, Unalaska, the Valdez-Cordova Census Area and Yukon-Koyukuk Census Area.
This brings the total number of Alaskan residents to have tested positive for COVID-19 since the disease first hit Alaskan in mid-March to 2,524 — nearly 67% of which are currently deemed active.
The 11 new cases confirmed in residents of the Fairbanks North Star Borough bring the borough total to 369, about 70% of which remain active.
Of the 45 total nonresident cases announced Sunday, three nonresidents in the Fairbanks North Star Borough have tested positive for the disease — one who is a visitor and two whose reason for being in the state remains unclear at this time.
A total of 34 nonresident seafood industry workers in Seward have also tested positive.
One nonresident in the Ketchikan Gateway Borough has been confirmed to have the disease and the final seven nonresidents announced Sunday are in unknown locations. The reason for these eight nonresidents to be in the state remains unknown.
This brings the total number of nonresident cases in the state to 578. It remains unclear at this time how many of those cases remain active.
The record high case count was due to a number of different factors, according to Health and Social Services Commissioner Adam Crum, who, in a statement Sunday, pointed to a backlog in test result data entry as one of the reasons the daily total was so high.
"Today's high case count is partly due to our data team working to enter this backlogged data, but it also clearly shows we are experiencing widespread community transmission," Crum said Sunday, explaining that test results often come in patches.
That being said, the commissioner urged Alaskans to tighten social circles, avoid crowds and remain vigilant with mask wearing and hygiene practices, warning that ignoring these actions will soon result in Alaska's hospitals being overrun.
"We have been in the management phase of this pandemic since May. In order for us to continue to manage the virus, we need to stop this current surge. Daily cases over 100 will soon diminish our hospital bed capacity," Crum said. "Now is the time for Alaskans to keep their social circles small, maintain 6 feet of distance from others, and wear a face covering when 6 feet can't be maintained. Let's work together to slow the spread, to protect our vulnerable, and to keep our businesses and economy running."
Crum noted that additional "mitigation strategies" will be announced in the coming days but did not elaborate on the nature of these strategies.
Gov. Mike Dunleavy has, up until last week, taken a strong stance against health mandates at the state level. The governor took a step back from the staunch opposition with a policy requiring the use of masks and face coverings in state buildings when six feet of distance is not possible.
It remains to be seen whether the governor will roll back his position against a statewide public masking policy as state numbers continue to spike.
No new hospitalizations were reported Sunday. A total of 35 Alaskans with confirmed cases of COVID-19 are currently hospitalized statewide along with another eight patients who are under investigation and await test results.
A total of 207,264 tests have been conducted. The average percentage of daily positive tests for the previous three days is 1.91%.
Contact staff writer Erin McGroarty at 459-7544. Follow her on Twitter: @FDNMpolitics.
#inform-video-player-3 .inform-embed margin-top: 10px; margin-bottom: 20px;
Source link