[ad_1]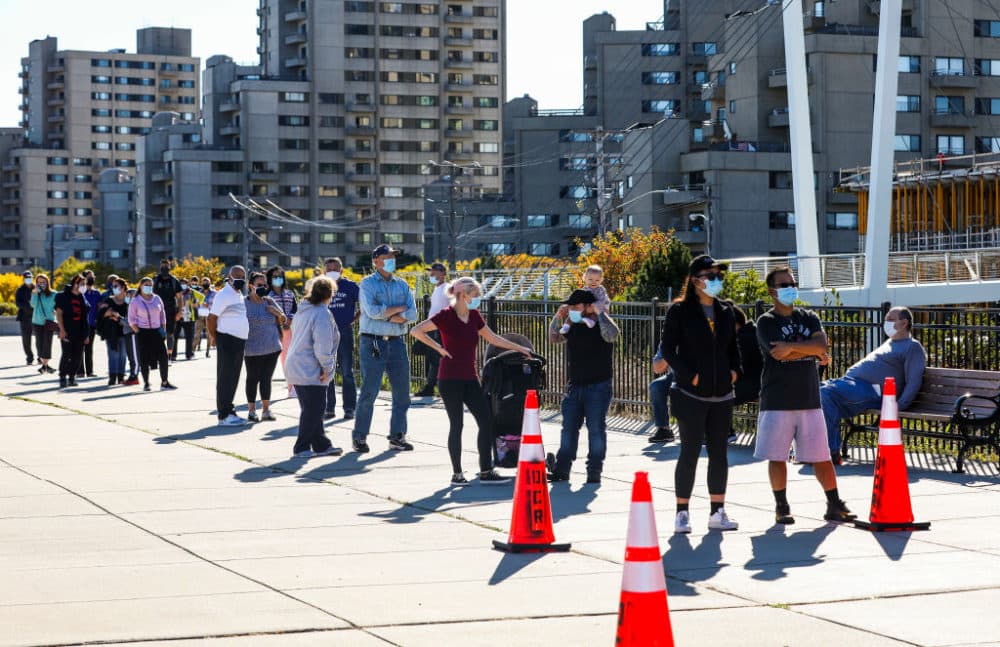 Almost one quarter of the cities or towns in Massachusetts are now designated by the state as being at the highest-risk for COVID-19 transmission.
In its weekly update on municipality-specific coronavirus activity, the Department of Public Health said 22 new towns — Ashland, Avon, Boxford, Chicopee, Clinton, Gloucester, Lynnfield, Mattapoisett, Middleborough, Millville, Monson, Norwood, Raynham, Rochester, Scituate, Seekonk, Somerset, Swampscott, West Bridgewater, Westfield, Westport and Wrentham — have been color-coded red this week, signifying that the average daily incidence rate is more than eight cases per 100,000 residents there. There are now 77 total communities that are color-coded red.
Nine communities — Amherst, Auburn, Dartmouth, East Bridgewater, Holbrook, Littleton, Nantucket, Southborough and Sunderland — upgraded from the highest-risk category into the moderate risk category.
The Department of Public Health reported 986 new COVID-19 cases Thursday — more than it has in months. The department also reported the recent COVID-19 deaths of 30 people.
All four of the main metrics that the Baker administration says it watches to make public health decisions are trending in the wrong direction. The seven-day average of the positive test rate ticked up to 1.4%, up more than 75% in the last month.
The three-day average number of people with COVID-19 in Massachusetts hospitals stands at 519, up more than 40% in the last month. Four hospitals are using surge capacity, up from zero as recently as earlier this week.
And the three-day average of the number of COVID-19 deaths is up 60% from earlier this month.
Despite that, DPH reported Thursday that it sees a "positive trend" on the positive test rate, the number of patients with COVID-19 in hospitals, the state's testing capacity and its contact tracing capabilities. The number of people who have died of COVID-19 and the health care system's readiness are assessed as "in progress" in DPH's latest update.
Source link