She looks amazing just weeks after giving birth to her second baby with comedian husband Kevin Hart.
Eniko Hart, 36, is an actress, model, and wife of the famous comedian and actor Kevin Hart. A few weeks ago the couple announced the birth of their second child, a girl. During pregnancy, the future mother shared some images of her growing belly.
In a recent image, you can see the incredible transformation that her body has undergone in the few weeks since the baby's arrival. Her toned figure and well-formed abdomen are evident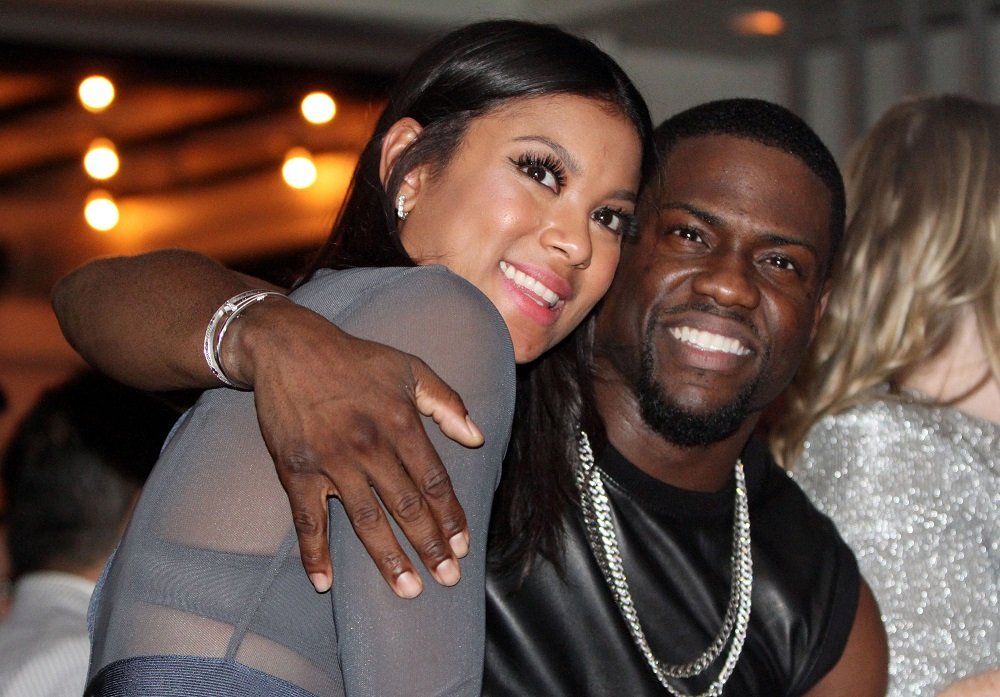 During her pregnancy, the comedian's wife kept following an exercise routine. Now that the pregnancy is over, she began training to regain her previous figure as soon as possible. Without losing her good humor, next to the image she wrote:
"just admiring my faux fiddle..YUP I'm officially turning into a "plant mom" whether they're REAL or FAKE! I currently have my eye on a pair of real "elephant ears" next…I'm slightly OBSESSED!"
WAITING WITH JOY
In a post on Instagram, Eniko showed her belly growing and accompanied the image with the announcement of her pregnancy. A couple of months later, the entire family held a gender reveal party.
The photos shared from the event showed the future parents with their first son Kenzo, and Kevin's children with his first wife, Tori – daughter Heaven and son Hendrix. There was also a note saying there would soon be a sixth Hart, revealing that the baby on the way would be a girl.
BLESSING WELCOME
In the first days of last October, the Harts welcomed into the world their second child: a beautiful girl whom they named Kaori Mai. Eniko published a post on Instagram where she announced the birth of the girl.
With a sweet photo shared on her Instagram five days after the birth, the little girl was officially introduced to the world. In the image, the happy mother appeared looking at her little girl while the baby was wrapped in a blanket.
UPS AND DOWNS
Although the family is happy at the moment, it is also true that they have gone through difficult times. Rumors of infidelity on the part of Kevin have overshadowed the happiness of the sweet wait.
In 2017, while Eniko was waiting for her first child with her husband, photos of Kevin leaving a club in Miami and driving to a hotel caused a stir in the networks. Fortunately, the marriage managed to overcome that difficult moment.
BEACH DAY
Eniko is a strong and clever woman who takes care of her body. During her last pregnancy, she shared photos where she is seen exercising. It's no wonder then that shortly after giving birth to her baby girl Kaori, she started exercising.
The results of her effort she wore proudly a few days ago. Eniko wore a black one-piece swimsuit that resembled a bikini, revealing her toned abdomen during a beach getaway. It's a great way to celebrate life and show her positive attitude about everything.
Source link